BENEFITS
OF CHOOSING on-site
RESIDENTS & FAMILIES
Eliminate homework and stress in finding appropriate providers.
Services done on premises and at bedside for high need residents.
External referrals to specialists when necessary.
Cost savings established by eliminating outside transportation and additional health care aids.
Group rates for select services.
Direct billing including, Public Guardian and Trustee, Veterans Affairs and Ontario Dissability.
FACILITIES & STAFF
Reduce administration. ON-SITE SPECIALISTS coordinates recruitment, scheduling, consent and liaison with residents and Power of Attorneys.
Eliminate billing on behalf of external providers.
Market your facility with an integrated and diverse set of healthcare services using digital marketing support materials.
Staff education and in-service participation.
Providers selected based on clinical skills, ltc and retirement experience.
Central point of contact to arrange one or numerous service offerings.
Rates & Fees
Our aim is to offer the best possible healthcare at an affordable price. Please contact us for more detailed information on specific services.
Organizations
We Work With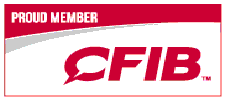 Want to work with us?
Call us now at
+1(800)556-1762

or
Locally at (416) 326-9900